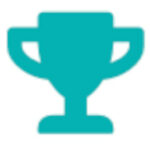 Here at LivOliv we really do appreciate all the love and great reviews and comments we receive about our products from all our customers.  So we decided it was time to give a little bit of love back and so we have created our loyalty program where you can earn points for every purchase you make, and we all know what points make, right??  That's right, prizes (or in this case coupons)!!!
How it woks
For every £1 you spend you will earn 1 point*.
Minimum order spend is £10 to start earning points.
For every product review you leave on the site you will earn 2 points.
Once you reach 100 points you will be able to redeem these points for a coupon worth 10% of the value of the points i.e. 100 points = £10, 150 points = £15 etc, to then spend in the store on anything you so wish**.
Points are valid for 365 days from the last time you earned points.
Once you convert the points into a coupon this will then be valid for 28 days.
You can redeem a maximum of 200 points  in any one transaction.
Redeeming Points
To see how many points you currently have and to redeem your points, simply log into your account*** and click on the trophy icon.  Here you will see your current points, your points history, an option to redeem your points and any existing coupons.
---
* Note that points are only earned for every full £1 spent i.e. an £8.99 bottle of polish will equate to 8 points and not 9 points.  Please note that postage costs do not count towards earning points.
** Redeemed coupons cannot be used against postage costs i.e. if you redeem a £10 coupon against a £8.99 bottle of polish, the remaining £1.01 will not count towards the postage.  You will still have to pay the full postage costs.
*** Only customers with an account can redeem points.  Guest accounts cannot redeem points. Create an account during checkout to be able to redeem your points!