Cruelty Free and Vegan
We at LivOliv absolutely adore animals and completely abhor cruelty to animals of any kind for any reason.   We NEVER test on animals (only husbands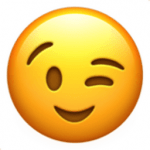 )  and ensure none of the ingredients are tested on animals either.
LivOliv are also pleased to say that we only source Vegan ingredients for all our products.  Why?  Because we believe our products should be inclusive to everyone who cares about their skin.   Whether you're vegan or not, we believe you'll benefit from our healthy, non-toxic, cruelty free and non-animal derived products.
LivOliv are also certified under PETA's Beauty Without Bunnies program.
Know What To Look For in your Nail Polish (and other cosmetics)
How do you determine if you are using a vegan nail polish?
All cosmetic ingredients are listed in their Latin names.  This makes ingredients universal across all countries but it does make it difficult for most consumers to work out what's actually in their beauty products.  Typically, where nail polish is concerned, it's the pearly, metallic and shimmery polishes that may contain the animal product.  What is commonly used here is fish scales, which are ground down and mixed with solvents to create these effects in your polish.  What you won't find in the ingredients list though is the actual term 'fish scales'; instead it will more likely state 'guanine' or possibly even 'pearl' or 'pearl essence'.
Other animal derived ingredients to look out for include carmine, a red pigment obtained from crushed beetles.  No thanks!
Want a promise from us?  We'll never use any animal derived ingredients in any of our products.  We do all the leg work to ensure all our ingredients are completely vegan AND cruelty free, so you don't have to.   Who needs fish scales when you can create beautiful shimmering polishes without them?
Speaking of beautiful and shimmery…have you seen our 'Glass Slipper' nail polish?    We've used REAL STERLING SILVER to create this beautiful soft silver/gold polish that oozes luxury and sophistication.  Who needs fish scales for effect when you can wear real silver on your nails??
The LivOliv Team x