Shipping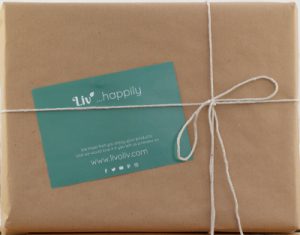 LivOliv will strive to process and ship your goods within 2-3 business days of receiving your order.  This does not include  the actual shipping times by the courier.  These times are approximate and may vary for reasons beyond LivOliv's control including demand exceeding availability.  Except as provided below, our standard shipping policy applies.
Shipping Details
Orders are shipped Monday – Friday, excluding Bank Holidays. If you place an order on a weekend or national holiday it will be processed and shipped the next business day where possible.
Shipping Charges
Within the UK we  ship all our parcels  as a Royal Mail Small Parcel (45cm x 35cm x 16cm).  From time to time we may also use Hermes.   Shipping times are usually 1-2 days depending on the Royal Mail network.
For international orders we ship all our parcels using DHL.  Costs are calculated when you enter an address and are pulled live from the DHL website.  For a full list of countries we can ship to please see this page here.
Product Availability
LivOliv always tries to ship all items on your order, however sometimes, an item becomes unavailable. If this happens while we're processing your order, we'll let you know by sending you an email.
Returns Policy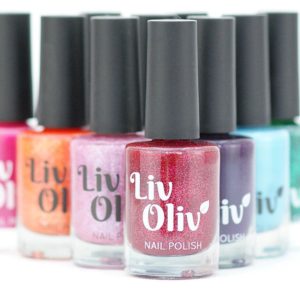 We at LivOliv pride ourselves on the quality of our products, and are certain you will love them as much as we do!
If however, for any reason you are not perfectly happy with anything you have bought from us we will endeavour to do everything possible to put things right.
If the product is faulty we will be happy to  offer you either a full refund or exchange.  We will just need proof of purchase and a photo of the damaged product where possible.
If on the other hand you simply don't like the products and they have been unused, LivOliv will gladly accept returns within 30 days of your original purchase date.  You will however need to cover the postage costs in this instance. (Note that LivOliv's Return Policy only applies to products purchased direct from LivOliv.  For products purchased via one of our stockists, please contact retailer)
Simply contact us and let us know how we can help.
The LivOliv Team x