Everyone who's had acrylic nails has been guilty of removing them incorrectly, whether it's purposely prying them from your natural nails or mindlessly biting at them whilst absorbed in a Netflix binge watching session.
The best way to remove your nails safely is to go to a professional nail salon, but we know that sometimes money and time restraints make this a little difficult! That's why we've outlined the best way to safely remove nail tips at home. 
What you'll need-
Acetone-free nail polish remover

 

Nail clippers

 

Nail file or nail buffer
Cuticle oil
Moisturising hand cream

 

Base coat
say no to acetone
Acetone might be your go to when removing your stubborn nail tips- and with good reasons as it is the easiest and quickest way. The downside to acetone is that it's highly flammable, will dry out your natural nail bed and must be used in a well-ventilated area. 
A one off won't do much harm, but when your nails are constantly exposed to this harsh solvent, it can cause unwanted effects on your precious natural nails. Read our blog on the effects of acetone on your skin here. 
Livoliv are really excited to be launching our very own acetone-free nail polish remover really soon, just another product to add to our range of cruelty free, vegan and non toxic goodies! We're still adding some finishing touches so keep an eye on our social media for updates. 
*UPDATE 11/04/2019* LivOliv are now pleased to announce the launch our acetone-free and 5-free nail polish remover. Yeah!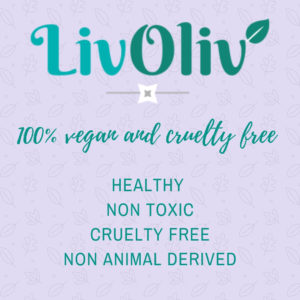 remove any polish and file them down
The first thing to do is remove any nail polish with acetone-free remover and cut your nails as short as the acrylic will allow.
Next you want to use a nail file to carefully file away at the acrylic tips. Using a coarse grit file with a high number (80-150 grit) are usually the best at removing acrylics. There are a few great options on Amazon or Ebay. 
Keep filing until you feel you're getting close to your natural nail- then switch to a finer, less coarse grit file to remove the last of the acrylic residue. This can seem time consuming but it is the best way to remove acrylics without exposure to any harsh chemicals.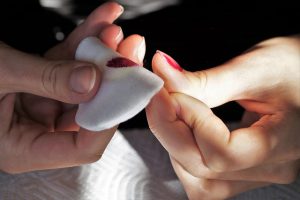 buff to restore the shine
At this stage, you may be worried that your nail are looking weak, but don't worry! Thin nail plates are the result of removing the acrylics because there is more moisture in the natural nail plate, which makes them more flexible. This is not a sign of weakened nails and is only temporary!
Once you're confident the majority of the acrylic has been removed, you want to use a high quality nail buffer to restore the natural shine of your nails.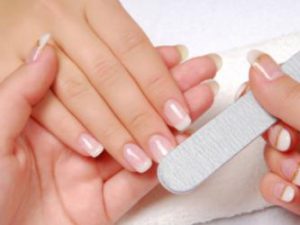 show your cuticles some love!
Now all signs of the stubborn acrylic have been removed, it's time to show your natural nails some TLC. We recommend a high quality cuticle oil, fortified with natural essential oils to replenish and heal your nail beds. 
Livoliv's very own cuticle oil with citrus oils is great for lifting the spirits and stimulating the immune system. Citrus oils also act as natural antiseptic and anti-bacterial!
moisturise and protect
No nail care routine would be complete without moisturising. Hand creams are perfect for locking in all the natural oils your skin needs to thrive and Livoliv have a great range of vegan creams with absolutely no harsh chemicals. 
Our personal favourite is our mandarin and lemongrass hand cream, a smooth and creamy moisturiser filled with all the goodness of natural essential oils. Mandarin helps new cell growth and balance moisture and lemongrass helps to tone and strengthen your skin tissues. It also smells amazing for hours on end! 
… and that's it! It really is super simple to remove stubborn tips without harsh chemicals. We previously outlined our secrets to healthy, happy hands and nails here, so if you need more tips to keep your nails in tip top shape, head on over and give it a read! 
That's it from us this week, we'll be back next Sunday with more helpful content for you to get stuck into. 
Liv happily… 
The Livoliv team x