THE NAIL DESK IS BACK! WITH A HOST OF SHORT AND SNAPPY WEEKLY BLOGS IN THE LINE UP, WE ARE KICKING OFF WITH A FAIRLY RECENT ADDITION TO THE WORLD OF NAILS – THERMAL NAIL POLISH.
Thermal, as you've probably guessed- means that the polish changes colour with temperature. It's just like wearing a mood ring on your nails, except switching between a few colours rather than displaying the whole rainbow (it's clever- but not that clever). 
This cool (or warm!) effect does involve a bit of chemistry though. Thermal nail polish changes colour because it contains something called 'leuco dye'. The word leuco is a greek word meaning 'white'. This clever dye comes in two forms- clear or colourless and the change between the two occurs when heat is applied. 
Okay, you can take your lab coat and goggles off now… 
Thermal nail polish changes with temperature, so your chilly morning commute to work could mean a completely different colour to when you're snuggled under a blanket in the evenings- and that's what makes it so fun!
We here at Livoliv have harnessed the power of this new nail technology and have created a range of 5 mesmerising thermal cruelty-free nail polishes, all completely vegan- and non toxic of course.  
All of our thermal cruelty free nail polishes work with both a base and top coat, so you can go about your usual nail routine without worrying about affecting how it works. If you're after a super hardwearing glossy topcoat, Why not try out our Shining Armour?!
so let's meet the line up!
Sleight of hand magically transforms between three colours; blue to grey to peach. It also has beautiful holographic pigment running through it for that little something extra. We recommend dipping your nails in bowls of warm and cold water to see what the fuss is all about!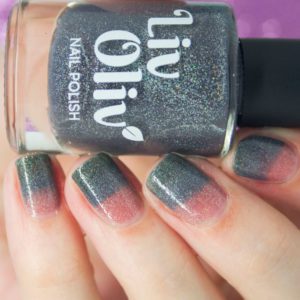 Mystical mayhem transforms from black to blue, complete with holo pigment for that extra sultry shine.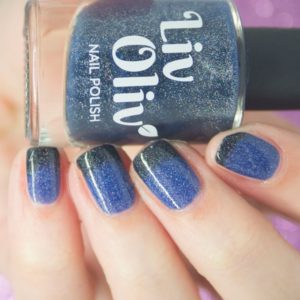 Secrets Whispered is a gorgeous red to burgundy to hot pink with plenty of holographic pigments of course. Perfect for a statement look whatever the temperature!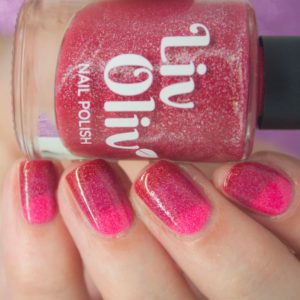 Alchemy Chic is a complete colour change from purple to aqua. Fresh and bright, perfect for Spring we think.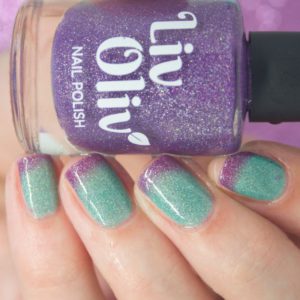 Hocus to pocus: a deep purple to a denim blue which glides on smooth and dries quickly, just like all Livoliv polishes.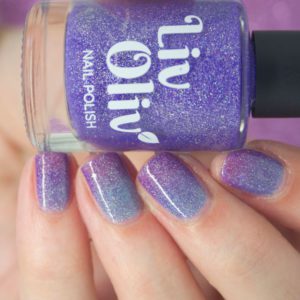 If you would like to keep up to date with any nail news from the Livoliv team, why not give us a follow on Instagram? There are some great videos showing our thermal polishes in action. 
Liv happily, 
The Livoliv team x