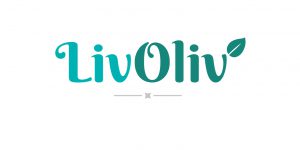 LIFESTYLE MAGAZINE
AUTUMN 2018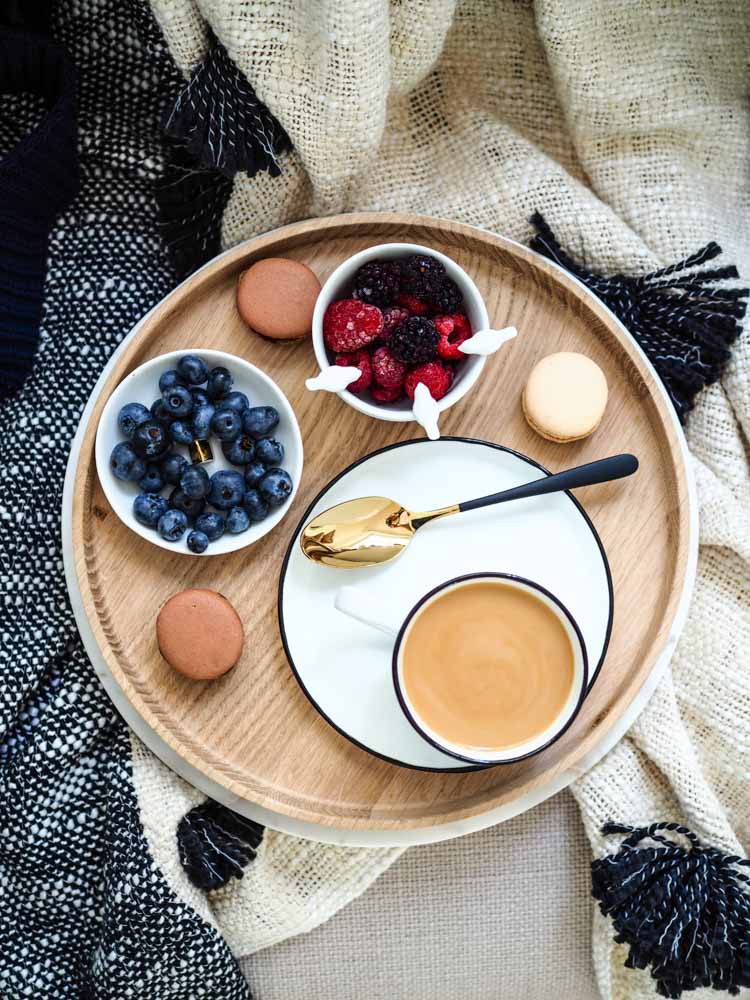 hello & welcome to the first issue of our brand new, seasonal VEGAN lifestyle magazine…which is going to feature the latest VEGAN AND cruelty free beauty products, delicious recipes, home decor inspiration, ALL sorts of goodness for a happy and healthy life! Plus seasonal health and fashion too.
---
seasonal stuff!
Our Autumn family bucket list.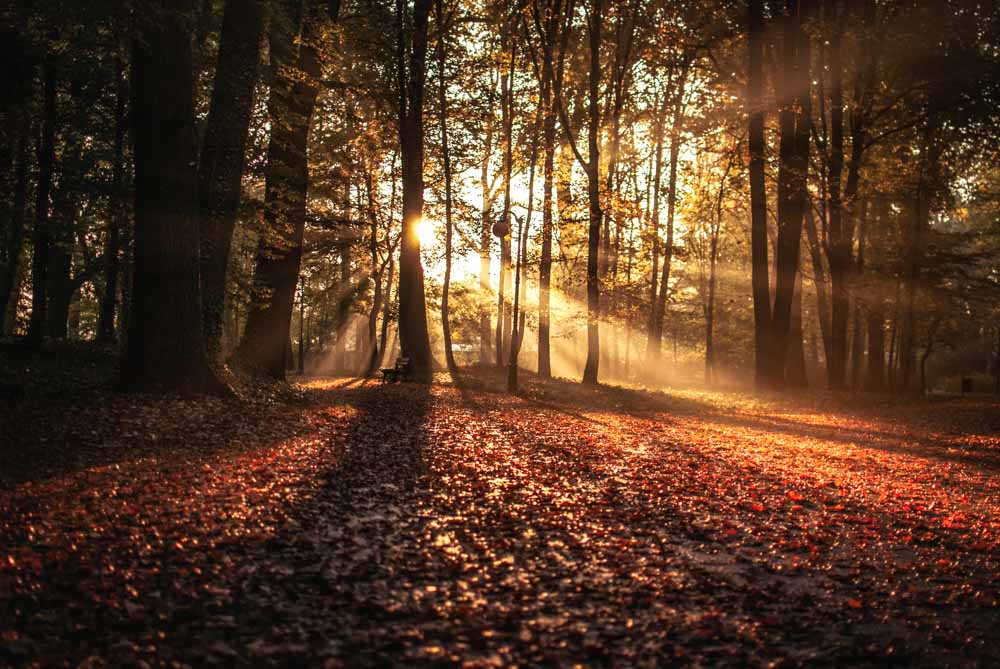 Autumn is in full swing and something we love to do with each new season is to make a bucket list – some fun ideas and activities to help us make the most of the coming months. So here's some things we're hoping to do this Autumn!
Play in piles of vibrant leaves!
Have an autumnal BBQ – get one last outdoor meal in whilst its still mild enough.
Go to a farmers market to get lots of new, seasonal vegetables.
Press some autumn leaves and varnish them to use for crafts.
Make a list of classic films to watch over the Winter/
Have a big bonfire!
Do some ultimate comfort food baking.
Walk along a windswept beach.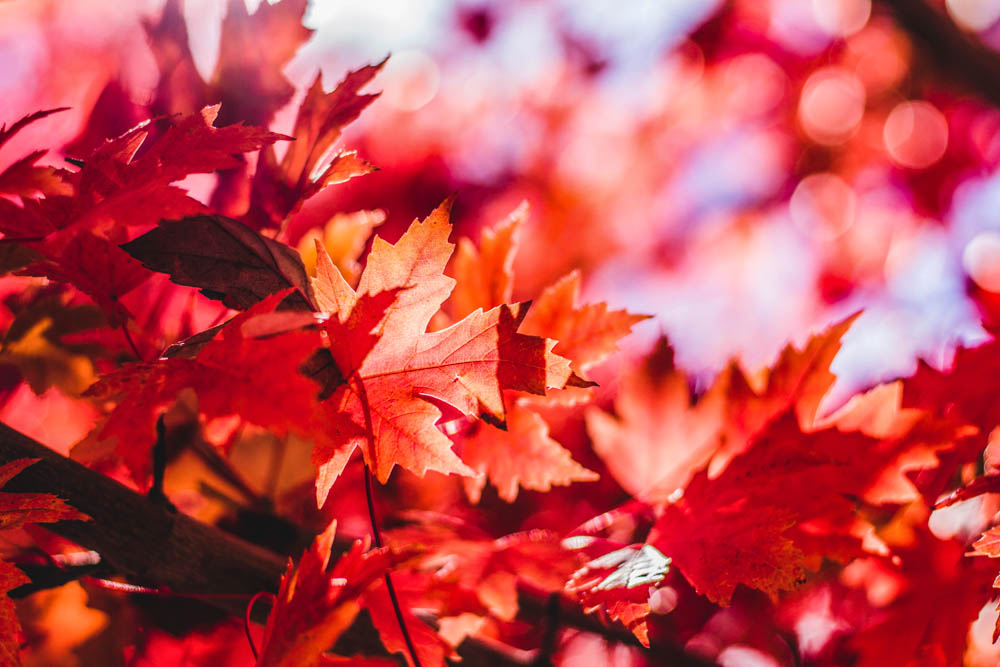 ---
beauty News
CRUELTY FREE Products to make you look and feel fabulous.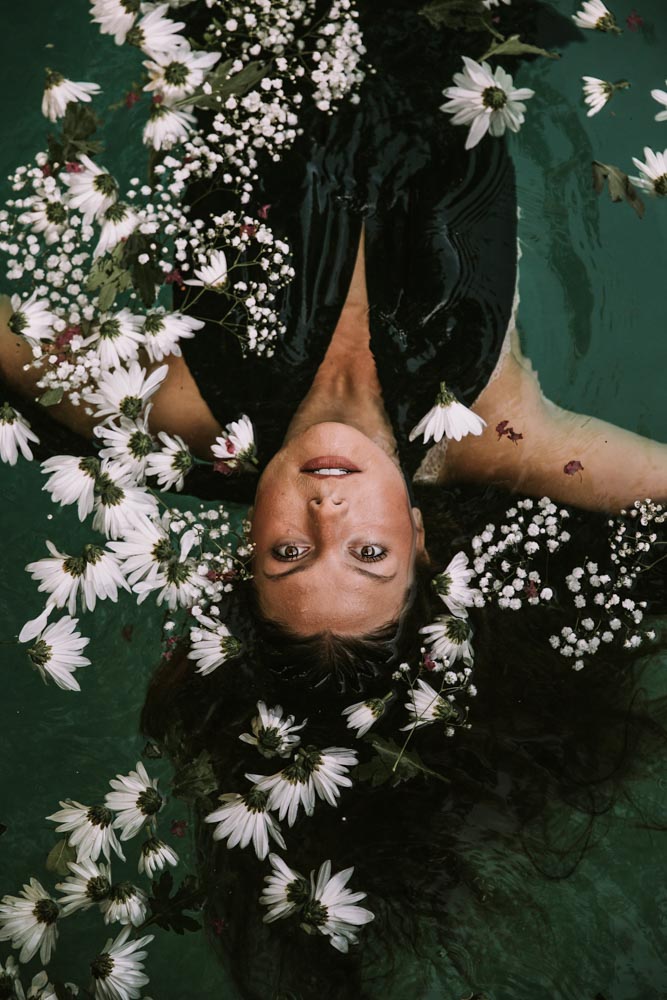 According to a recent report, the global vegan cosmetics market looks set to reach USD 20.8 billion (£15.8 billion) by the year 2025. A growing demand for vegan and cruelty free beauty products and concerns about environmental issues, means that natural substitutes such as plant and mineral based ingredients are becoming increasingly popular within the industry – which is fabulous news for those of us concerned about animal welfare and cleaner living.   (Info from report by Grand View Research, Inc).
With constant new releases of skincare and makeup all year round nowadays, here's a snapshot of our current favourite vegan and cruelty free beauty products:
When life gets hectic our sleep is sometimes affected and the award-winning Deep Sleep Spray from This Works smells heavenly! With lavender and chamomile, a couple of spritzes of it's soothing scent on your pillow or bed sheets helps you wind down after a busy or stressful day.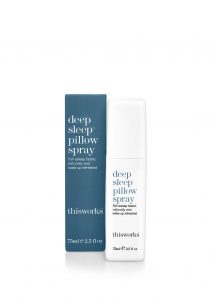 Pretty much anything from CoverFX – with the exception of MintTint FX & MintGlaze FX, the rest of their range is cruelty-free and vegan and they have numerous cult products loved by beauty gurus worldwide. In particular we love their matte finish Power Play Foundation, which comes in 40 shades and their Custom Cover Drops which can be added to any oil, serum, primer or foundation to adapt the shade, which is so handy as the seasons and our skin tones change.
Inika is a very popular vegan makeup brand which is both natural and organic. With lots of choice from foundations to blushers and highly-pigmented lipsticks, they've also just launched a trio of cream illuminisors which are going to be perfect for adding a subtle glow when our skin tends to look a little dull in the winter months.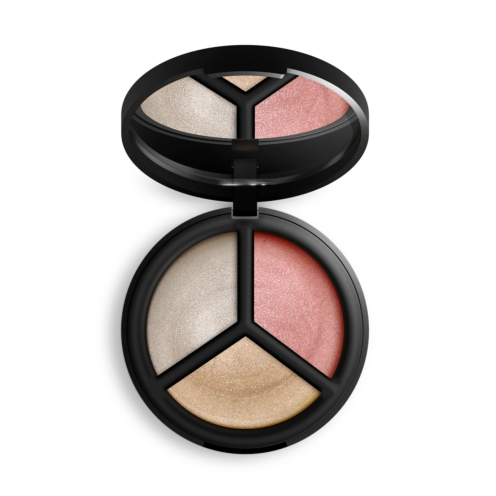 Spectrum Brushes are well-known for their colourful, cruelty free make-up brushes but we're also big fans of their brush cleaning products. To keep a clear complexion it's really important to minimise bacteria build up by washing your brushes weekly and their 'unicorn horn polish' makes the task that little bit more fun! They also have a blog post that explains how to clean your brushes most effectively here.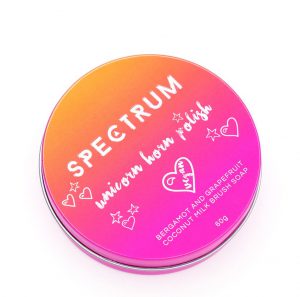 AND of course we can't talk about beauty without sharing our latest news… and that is we have launched another new collection of our non toxic, cruelty free, vegan polishes and we are so pleased that you seem to be loving them!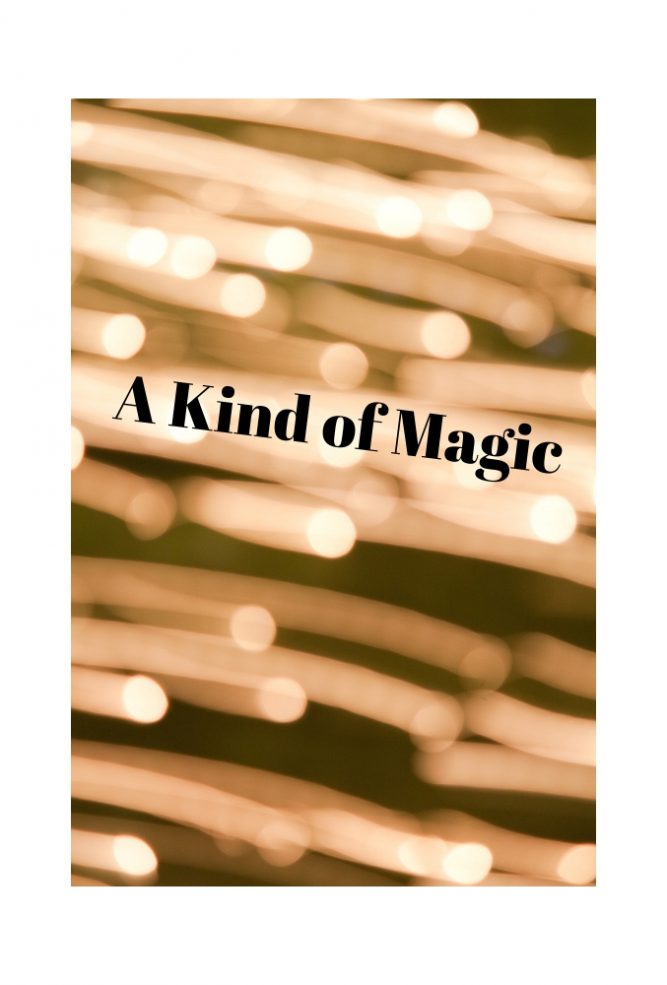 'A Kind of Magic' features 19, totally stunning ultra-chromes, magnetic and thermal polishes that transform in the Autumn sunshine.
See all our new beauties here!
We also have a gorgeous new 'Moulin Rouge' Cuticle Oil which has a warm and decadent scent with a nod to the infamous, parisien Moulin Rouge from the 1800's and its a manicure essential especially in the colder months.
---
get Hygge with it!
Simple ways to cosy up your home this Autumn.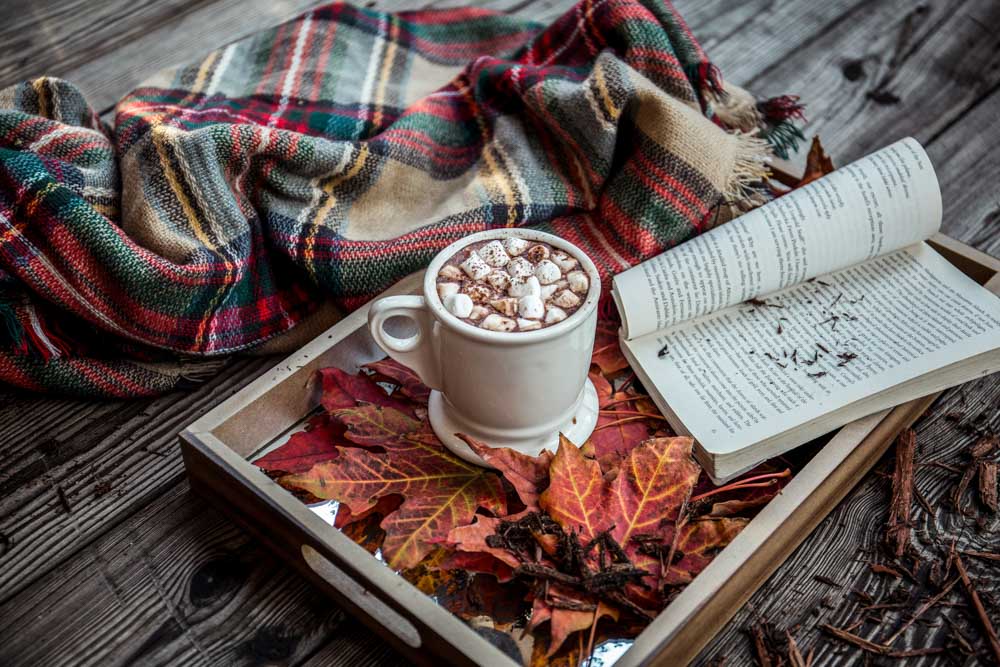 The Scandi trend isn't going anywhere and it doesn't take much to introduce a bit of comforting Autumn style into your home so here's our favourite and easy ways of having a bit of Hygge…
Texture plays such an important role in making a home feel welcoming and cosy and soft fabrics contrasted with metal and natural wood brings warmth and life to a room. One of the most popular Scandinavian elements in home decor is sheepskin rugs and La Redoute do a really good quality faux sheepskin rug which comes in 3 sizes. It feels thicker and softer than others we have found and the smallest size looks great draped over a sofa or chair.
Layering up with throws on your sofa looks lovely and feels even better when snuggling down on a cool Autumn evening! Mix up the different textures and patterns, maybe introduce something with a metallic thread running through it to bring some light into the room or to stay very on-Scandi trend, go for something simple like a cream blanket or a monochrome print. Urban Outfitters always have a nice selection of throws and cushions.
Speaking of cushions – velvet is always a beautiful, tactile fabric to have in the home. It feels luxurious and comforting and it also catches the light with its slight sheen. Another great option is faux fur and our absolute favourite place to get good quality velvet – and all cushions in general – is HM Home. They always have a fantastic choice and are so budget friendly, you can easily switch up your accent colours to bring a different feel to a room for the new season without spending much at all!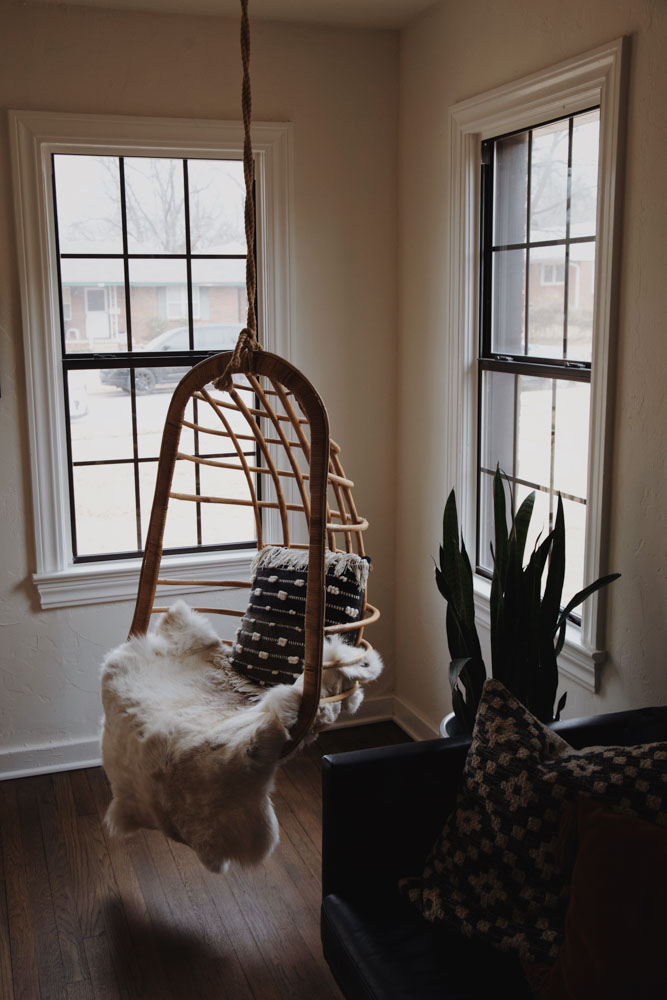 There's nothing nicer and more relaxing than the soft glow and warm scent of some good-quality candles. They can change the atmosphere of a room in an instant.Yankee candles are all vegan except for those with beeswax tapers (and it's easy to check for those in store or online) but we are also naturally very passionate about supporting small businesses and a really high quality, soy wax candle company is Soy & Joy who produce luxury candles and cool slogan jars which burn for hours and smell incredible. Or take a look at Heaven Scent who make their candles out of a special vegetable blend that has been used for over 25 years and they offer over 75 different scents!
A lovely alternative to candles is to have an electric essential oil diffuser which produces steam, so that's also great for the air in your home when central heating can be so drying. They range from as little as £14.99 to over £100 for something that looks more sculptural and decorative, but we think they are well worth investing in as not only do they make your home smell wonderful, and obviously you get the benefits of the individual aromatherapy oils, they also make nice home decor pieces in their own right. Most of them light up too. Amazon have a good range and these are a particularly modern design that we love.
The final option we are really fond of is to burn incense. Such a quick, easy and cheap way to bring exotic scents into your home -we love browsing hippie shops and markets to discover different scents. We buy them in bulk so we always have lots of choice and this is a fantastic brand that is also very good value.
What's your favourite scent to have in the home at this time of year? Let us know!
This is an element to a room that can sometimes be overlooked, but it has a huge influence on the atmosphere of a room. Having subtle lighting positioned at different levels brings a room together and if you are a fan of industrial interiors which is often seen in contrast with Scandi style, it's also a really easy way to introduce some metal into the room.
Personally we love using lighting to introduce metallics, as no matter what colour scheme you have or how neutral a room is adding some silver, gold, or copper accents just lifts a space beautifully. The trend of having geometric, copper lights hanging from black cabling suits this style so well – as do thick ropes of fairy lights with eddison bulbs.
whether you like to have soft, subtle lighting at floor level or really make a statement with tall or striking lamps it's something else we feel is really great to invest in for your home.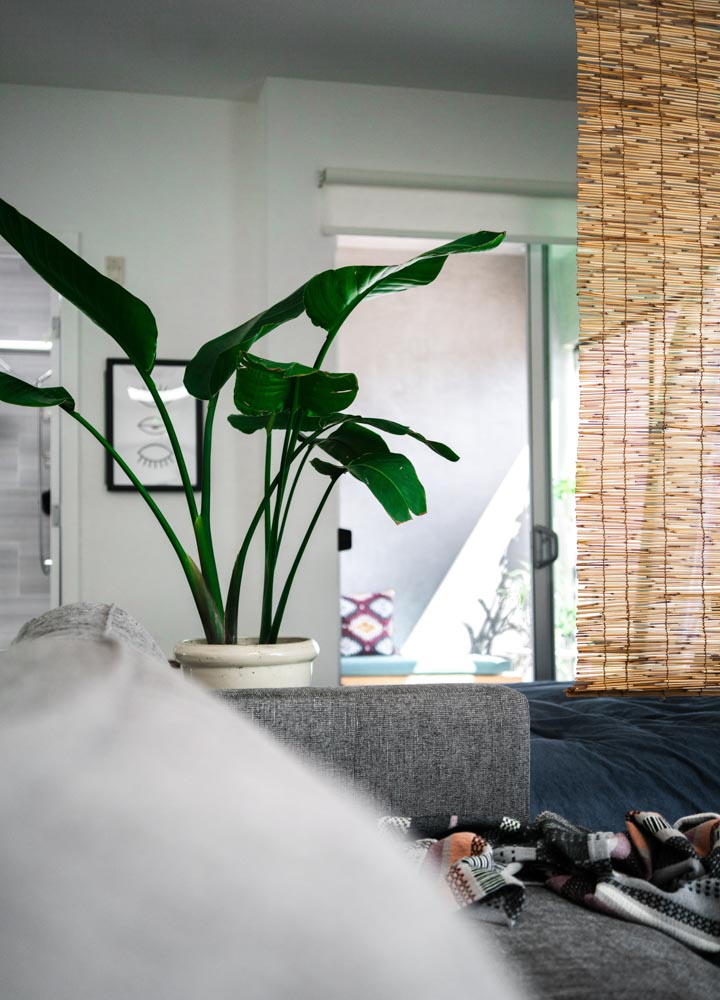 Green people bring life to your home and we're a fan of having a couple of large or structural looking plants – preferably ones that are resilient and easy to look after! Here's our top 5, easy to care for, houseplants:
Snake – Allow the soil to dry between waterings and make sure you don't over water in Winter. Tip – try to avoid getting the leaves wet when you water.
Classic Monstera Deliciosa  – Just water once a week and wait until the soil is fairly dry before watering again. (warning this plant is toxic to people, dogs and cats).
Jade  – Not only are these succulents symbols of good luck, they are almost impossible to kill!
Rubber – These like a very moist but well-drained soil with a good balance of light and shade.
Umbrella – Water these guys thoroughly when the top of their soil dries out, then let it dry out before watering again.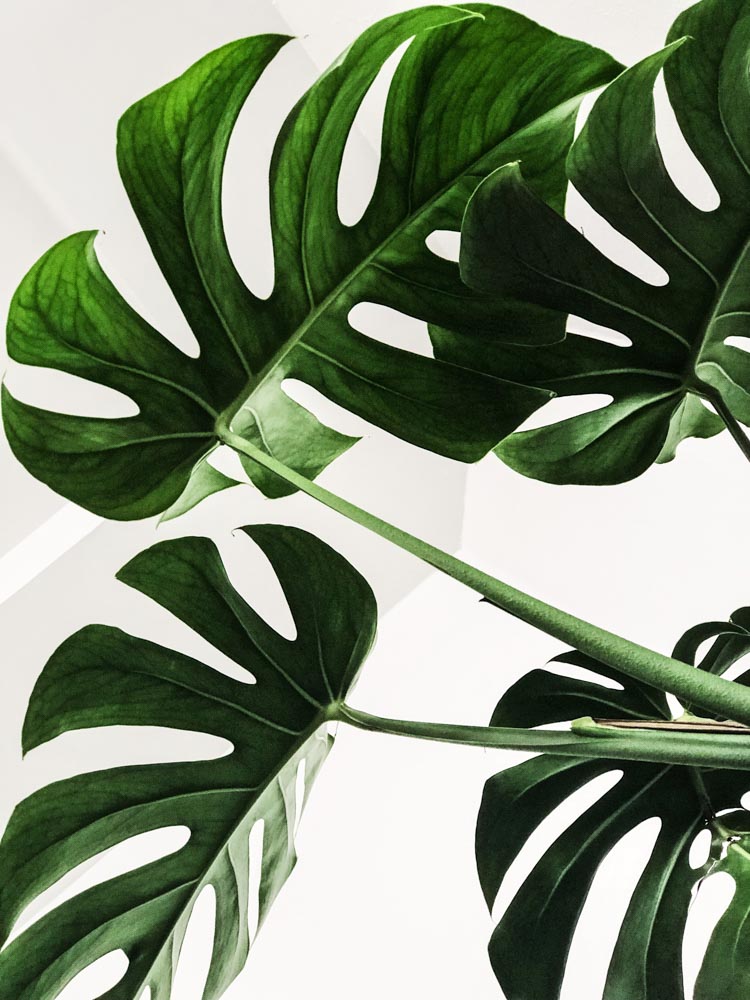 ---
health
VEGAN Winter supplements – what you should be taking and why.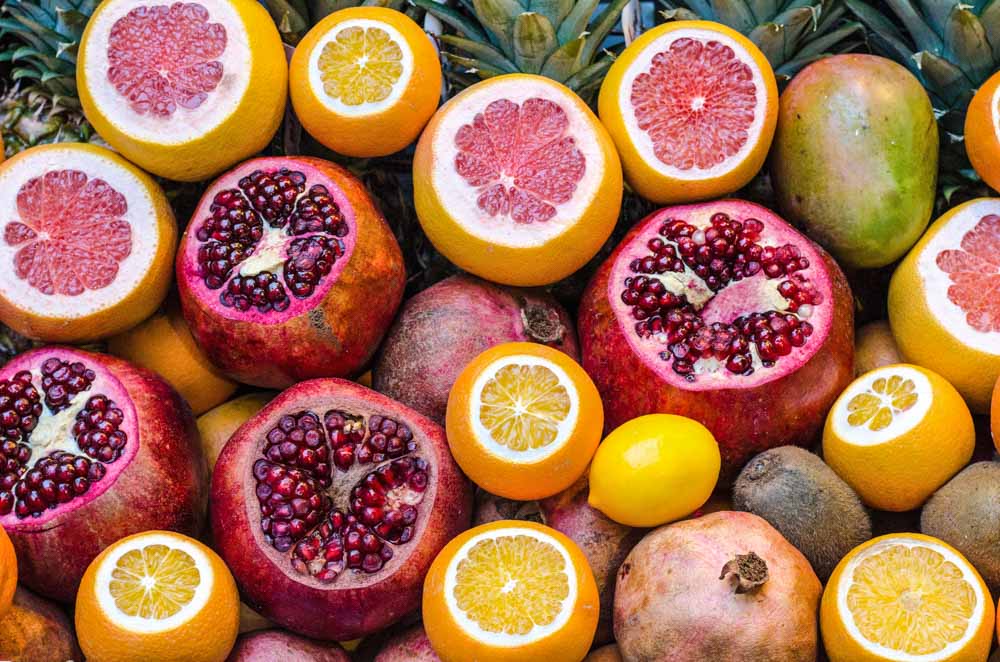 With the end of Summer – and the preparation for colder weather – people's focus often turns to boosting their health with extra Vitamin C and other nutrients to fend off winter bugs. Vegetarians and vegans are typically eating more anti oxidant providing vegetables than those who aren't, however there are certain vitamins and minerals it's important to make sure you are getting plenty of.
Vitamin B12 is one of the most common that may need to be boosted with supplements, but also Magnesium and vitamin D.
There's a very good dietary support product from Vitabiotics, which is specifically designed for women and geared towards those that vegans may need – but it's also a combination of supplements that would be beneficial to most women. The one thing it doesn't contain though is calcium and calcium helps Vitamin D to be absorbed into the body, so we would recommend taking a separate supplement for that also.
If you want to just generally boost your nutrient intake, smoothies with lots of greens in them are great… but if you don't really have the time or motivation to constantly be blending, there are some really great green powders you can use which will give you a nice big dose of greens!
***Updated 20th April 2020 ***
For a really great in-depth article on greens powders have a look at the following article on Jen Reviews.
So if you fancy introducing some more greens into your life, here's a couple of tasty recipes!
One thing to be careful of with smoothie recipes is to make sure there's not too much sugar in them because this will just make your energy crash shortly after drinking it, so we love this one which is hydrating and detoxifying to give you a natural boost of energy.
Ingredients:
1 cup unsweetened coconut milk (from a carton)
1/2 lemon, juiced
½ avocado, pit removed
1/2 cucumber, sliced
1 large orange, peeled
2 cups baby spinach
1 granny smith apple, cored and sliced
2 Tbsp. hemp seeds
Original Recipe:
Or how about making yourself a delicious Buddha bowl for lunch?
With protein packed quinoa, broccoli, kale and a homemade green dressing, this recipe is super satisfying!
Are you avo-obsessed?!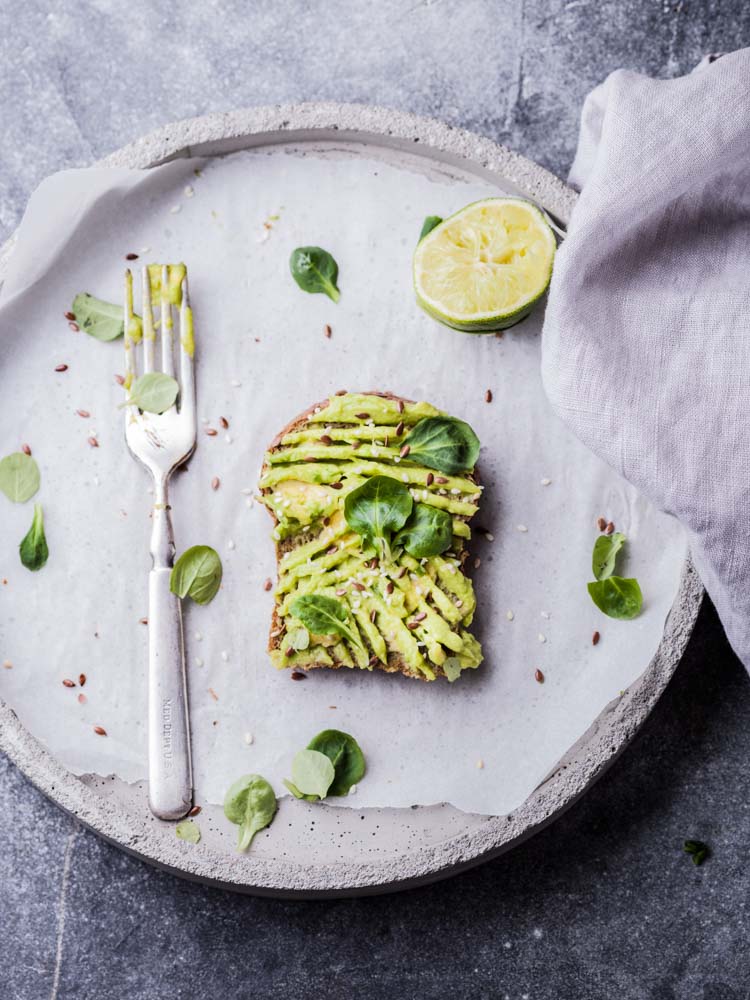 Apparently a Californian company has developed an edible coating that can make an avocado last twice as long as usual. The coating is completely natural, made from leftover plant skins and stems and seals in the avocado's moisture. It's currently only being sold in the states so we'll see if it takes off and heads to the UK soon – would you buy them?
---
fashion
Vegan boots you need in your wardrobe!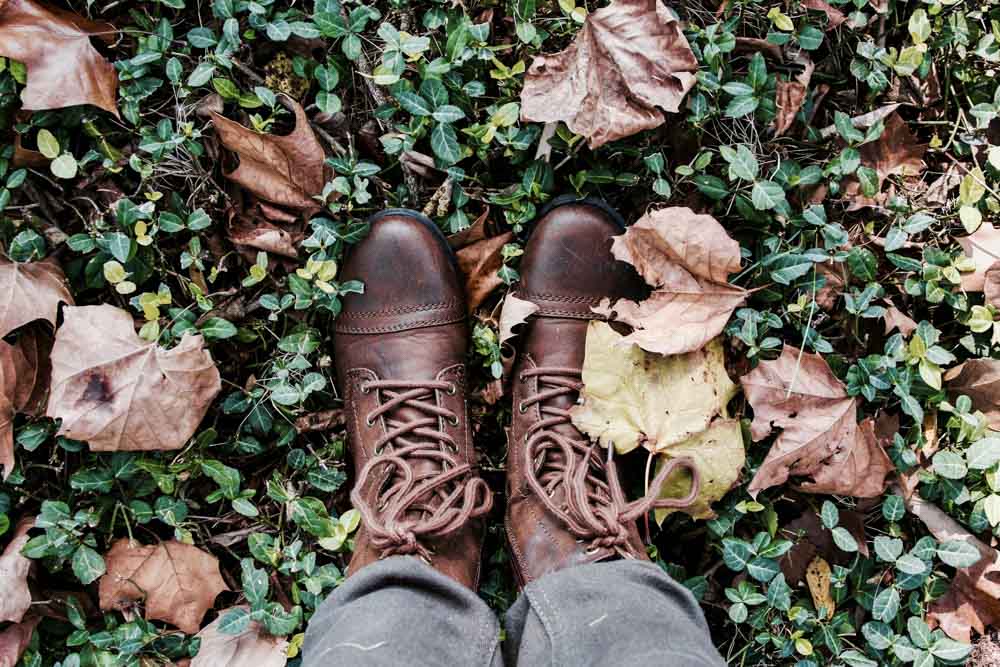 The arrival of Autumn usually means a ton of boot temptation on the High Street but sometimes its tricky finding shoes and boots that are fully vegan. Here's 3 of our faves which are classics and not just for this season: 
Over the knee boots
Plum ankle boots
Western boots
---
DIGITAL
HAVE YOU DISCOVERED THE WORLD OF PODCASTS?

Have you tried listening to podcasts? They're great to listen to when travelling or to have on in the background when doing housework.  It's a bit like listening to the radio but more interesting as you can choose the specific topics … and they are free!
There are podcast series on just about any topic you can think of, from Comedy to Science, Healthy Living, Beauty, Business and Relationships – there are even free audiobooks. You can listen to them through iTunes and Spotify or specialist apps like Cast Box which is one of our favourites and you can listen to them over Wi-Fi or download episodes to your device ready to listen to on the go.
Here's a few of our faves:
A super down-to-earth podcast focused on mental health and wellbeing called Happy Place by Fearne Cotton, where she talks to a host of well-known people about what inspires them and makes them happy.
Dirty John – a gripping novel about a handsome Doctor who is not all he seems to be. It's narrated really well and in an unusual interview style by a Reporter from the LA Times.
Learn more about mindfulness with tips and practice from The Mindful Kind.
Stuff You Should Know is about stuff you should know! General knowledge, science stuff, theories of just about anything are covered in this popular podcast.
The Deliciously Ella podcast is not specifically about cooking, it's about physical and mental wellbeing. Hosted by both Ella and her husband, they feature guests from the world of business, health and nutrition.
Meditation Minis is just that! Short, guided meditations to help calm anxiety, overcome negative thinking, increase your confidence, and more – in 15 minutes or less!
and finally, Oprah's Super Soul Conversations is a hugely popular podcast from Oprah Winfrey and is designed to help you live your best life. She broadcasts interviews with thought-leaders, best-selling authors and spiritual guides, as well as health and wellness experts.
Do you like listening to podcasts? If so, let us have your recommendations!
---
feed the soul
Warming VEGAN recipes to nourish your body this season.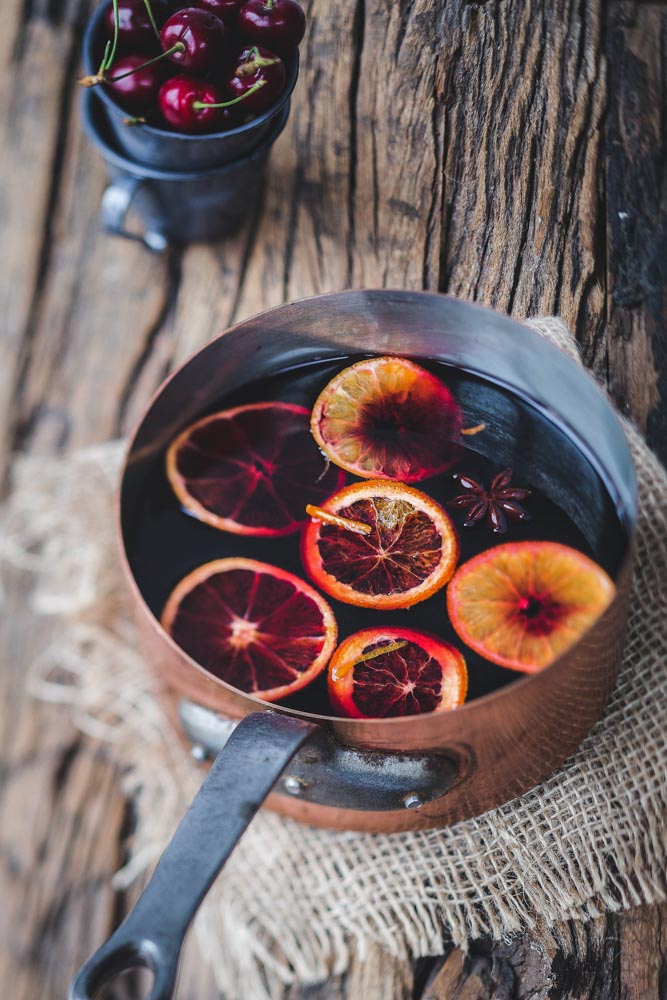 One of the things we love about Autumn is making the most of different vegetables that come into season to create healthy, warming meals!
Pinterest is brilliant for finding recipes and there are a few that have caught our eye lately….just click the pics to go to the recipe.
Mushroom Stroganoff

Spicy Thai Soup

Lentil Enchiladas

Apple Fritters

What's your favourite Autumn recipe to make? We would love you to share them with us!
---
RELAX THIS AUTUMN WITH A GRIPPING NOVEL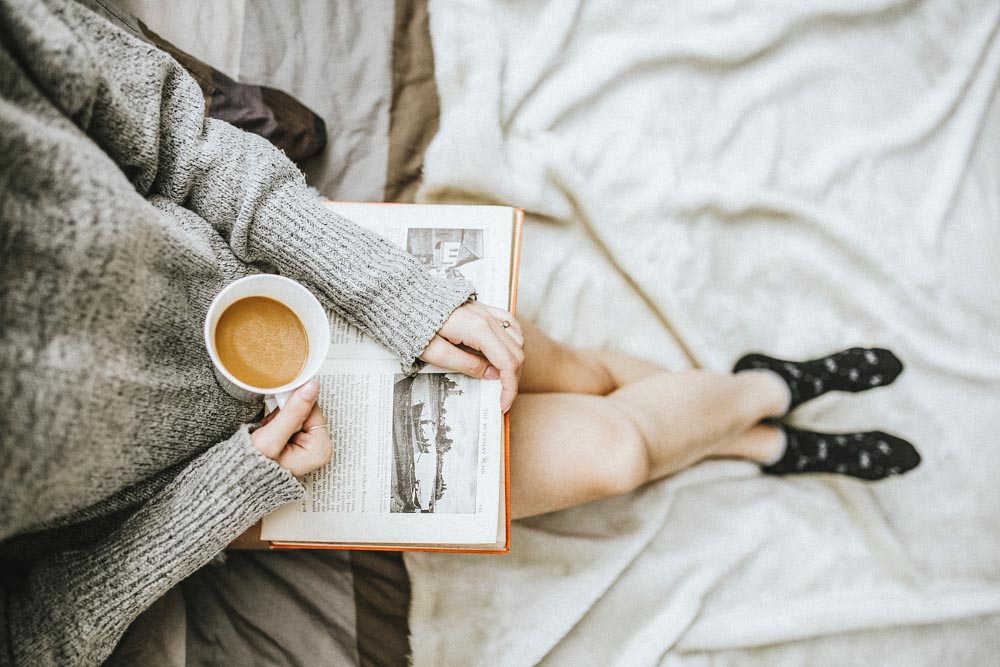 Switching your mind off from day-to-day life by focusing on a great book or film can be really revitalising and obviously it's the perfect activity to do in the colder months when you might not be outdoors as much. Although it's super handy to be able to download books to your iPad or computer, we still think there's nothing like thumbing through a nice thick paperback.
A tense psychological thriller or a good old-fashioned and easy to digest chic-lit romance novel is our favourite way to chill out when reading and if we can do so in a nice deep, hot bubble bath, accompanied by a face pack and a cold glass of wine – even better 😉
There's been some really great releases over the last few months and treating yourself to a new book isn't something that has to be too expensive – in fact we're big fans of hitting local charity shops for our latest bookish finds! Here's a few of our current recommendations:
Have you discovered goodreads.com? It's brilliant for both getting recommendations from other people on books to buy, but also you can compile a personal list of things you want to read, which is really handy to check when you are stuck on what to read next. Also you can friend people on and then their recommendations and wish lists will appear in a newsfeed when you login. Take a look here.
---
JINGLE ALL THE WAY…
GIVE GORGEOUS, NON-TOXIC BEAUTY GIFTS THIS CHRISTMAS!

5 beautifully, handmade products with polish colours you have chosen yourself, delivered directly to whomever you like!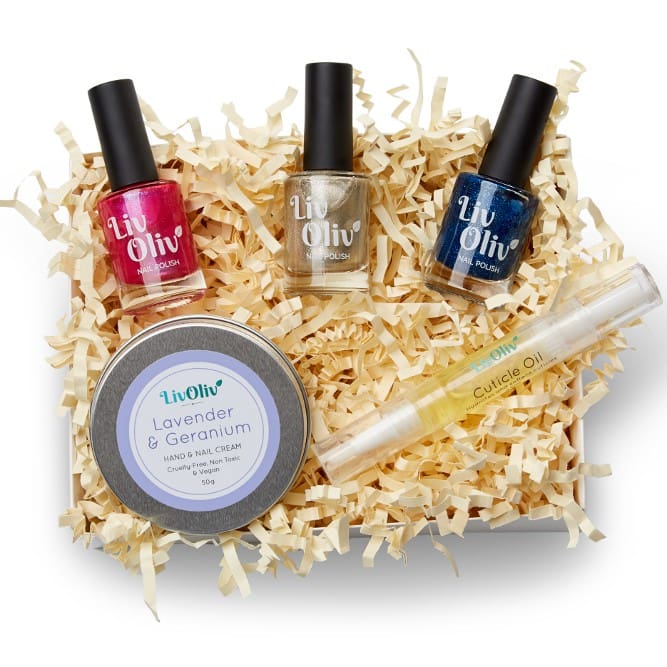 3 x Nail Polishes of your choice
1 x Hand Cream of your choice
1 x Cuticle Oil of your choice
Available in 5ml or 10ml polish options.
---
12 FABULOUS CHRISTMAS MARKETS AROUND THE UK!
We love browsing Christmas Markets to find unique gifts…
| Best UK Christmas Markets 2018 | Starting Date | Until |
| --- | --- | --- |
| Winter Wonderland, London | November 22nd 2018 | January 6th 2019 |
| Southbank Wintertime Market, London | November 9th 2018 | December 27th 2018 |
| Winterville, London | November 15th 2018 | December 23rd 2018 |
| Manchester | November 9th 2018 | December 22nd 2018 |
| Edinburgh | November 16th 2018 | January 5th 2019 |
| Birmingham | November 15th 2018 | December 23rd 2018 |
| Bath | November 22nd 2018 | December 9th 2018 |
| York | November 15th 2018 | December 23rd 2018 |
| Winchester | November 17th 2018 | December 20th 2018 |
| Lincoln | December 6th 2018 | December 9th 2018 |
| Leeds | November 9th 2018 | December 22nd 2018 |
| Brighton | December 1st 2018 | December 2nd 2018 |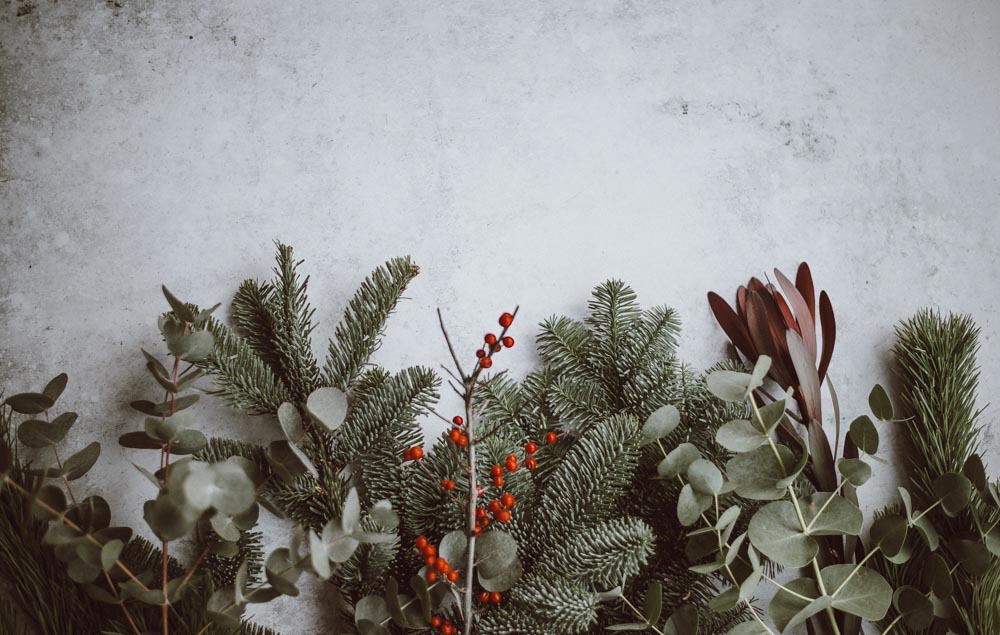 WE HOPE YOU LIKE OUR NEW LIV OLIV LIFESTYLE MAGAZINE … LIV HAPPILY!
Content copyright and produced by: Tiffany Bailey
---
Shop  our latest collection HERE or visit one of our lovely stockists!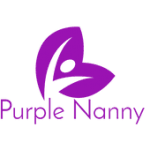 Purple Nanny
14 Rodden Row, Abbotsbury, Weymouth, Dorset, DT3 4JL
Tel: 07765 021555

Naturalife Wholefoods
Unit 18, Antelope Walk, Dorchester, Dorset, DT1 1BE
Tel: 01305 250110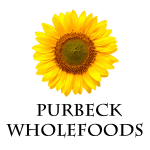 Purbeck Wholefoods
37 North St, Wareham, Dorset, BH20 4AD
Tel: 01929 552332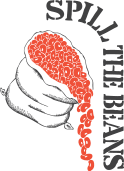 Spill the Beans
6A-7 West St, Wimborne, Dorset, BH21 1JN
Tel: 01202 888989

Rice Up Wholefoods
20 Hanover Buildings, Southampton, Hampshire, SO14 1JX.
Tel: 02381 847235

The Bran Tub
20 Lavant Street, Petersfield, Hampshire, GU32 3EW.
Tel: 01730 267 043
Fruits Of The Earth
2A, Victoria Grove, Bridport, Dorset, DT6 3AA.
Tel: 01308 425827