With just under a month until the official start of summer, we thought it would be great to share some vegan love so you can be totally prepared before heading to the beach!
With these vegan summer essentials, you can rest assured knowing the products you use are completely free of any animal derivatives.
1. Vegan hair treatment 
97% natural, vegan-friendly and cruelty free- Noughty Haircare packs a punch for hair that smells as good as it looks. To The Rescue Intense Moisture Treatment is the perfect summer SOS, with restoring black oats and vitamin rich organ oil. This treatment will work wonders after the drying effects of the salty sea water and heat of the sun.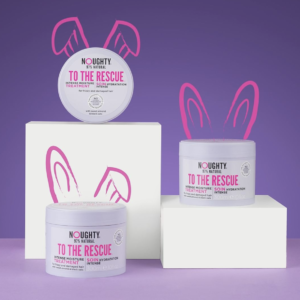 2. Unscented, natural deodorant
Salt of the Earth have both roll-on and spray deodorants that are 100% natural. Vegan and vegetarian society approved and not tested on animals, this is right up our street! Pure Aura smells of lavender and vanilla with the added nourishing effects of magnesium oil. These deodorants are easily available online, or you can pop into your nearest Holland & Barret store.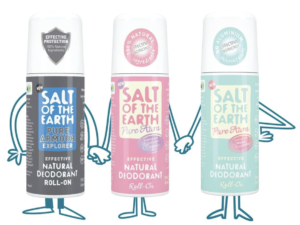 3. Sun protection
ORGANii's SPF 30 Sun Cream is perfect for the whole family making it one of our summer must-haves. The 100% mineral-based formula will protect you from damaging UVA and UVB rays, is certified organic and natural, vegan-friendly and free from chemical nasties!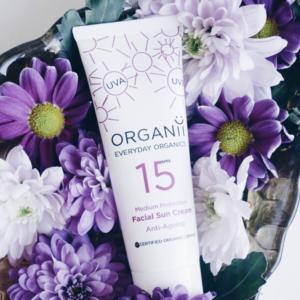 4. Face Cleanser
Superdrug's own brand vegan cosmetics enjoyed a 750% sales hike during Veganuary and it's easy to see why! The entire range is super affordable for the results it delivers if the reviews are anything to go by. This super clever water cleanser slowly melts from a thick gel to a cooling water for an instant skin wake-up. Check out the entire range by clicking here.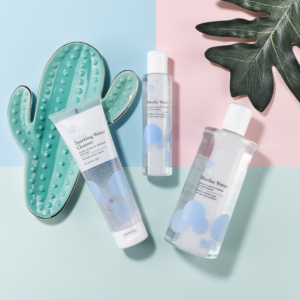 5. Lip balm and scrub
Who doesn't love a two in one?! This fab lip balm and scrub from Dr Paw Paw comes conveniently stored in a stackable pot to take anywhere this summer. Scented with mango and coconut, use the scrub to remove any flaky skin and then top with nourishing slip balm for super soft lips. At £8.95, we think this is such a steal for the two separate products. Perfect to keep in your beach bag.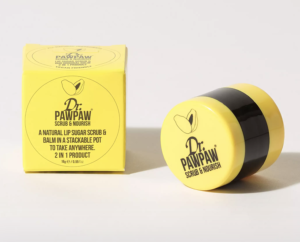 6. Hand and body lotion
Every penny from sales of this lovely lotion from Lush goes directly to small grassroots charities focusing on animal welfare, environmental conservation and human rights. Its gorgeous ylang ylang and rosewood fragrance encapsulates the scent of summer, while Fairtrade cocoa and shea butter nourishes tired skin, effectively moisturising those rough patches around our knees and ankles. This chunky pot is a bargain at under £15, meaning you needn't worry about slathering it on. You can read more about the great cause behind the charity pot here.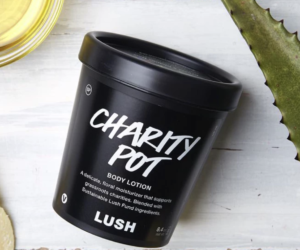 7. Vegan cleansing bar
Who else loves jumping in the shower after a long day bathing in the sun? Washing the day off and getting cosy in some pyjamas with your sun kissed skin is something we cannot wait for!
Vegan, gluten-free and non-GMO, SkinOwl's Beauty Bars are multi-tasking cleansers-meet-masks, made with only the purest essential oils and plant extracts to respect and transform your complexion. With a range of different ingredients, you can choose which would work best for you.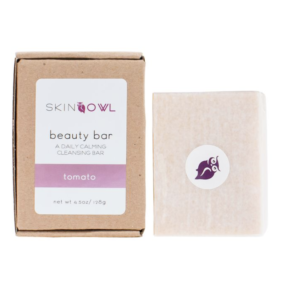 8. Bronzing lotion
If you're not quite ready to get your bare legs out in the sun after months of hiding under thick tights- we don't blame you! We could all use a helping hand sometimes when it comes to getting that healthy glow- and luckily there and more and more vegan products being released.
Bali Body is a relatively new brand to the UK, and they have a fab vegan bronzing lotion that's enriched with caramel extract to provide an instant browned glow. It's also rich in antioxidants, vitamin E and natural oils.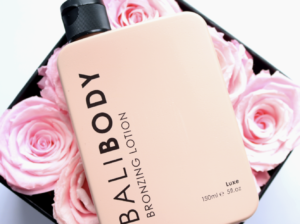 9&10. Nails!
Everyone needs a fresh manicure in the sunshine! As we are completely vegan, cruelty free and non toxic- we thought we'd give ourselves a cheeky mention. With over 100 colours to choose from, we're sure there's a shade for everyone this summer. Check out some of our current favourites below. If you're after a super summery shade, why not go neon? Free Spirit is a gorgeous neon turquoise creme that glides on like butter. If you're after something a little bit different, why not check out some polishes from our 'A kind of magic' collection below? 
A note from us
Whilst you're here, why not check out our newest product- our acetone free nail polish remover. A lot of hard work went into the creation of this remover so we are super proud to have it available! Like all of our polishes, this lemongrass and ginger fragranced remover is vegan, non toxic and cruelty free. 
Remember to give us a follow on Facebook and Instagram for more vegan, cruelty free and non toxic goodness!
Liv happily..
The LivOliv team x