There seems to be a holiday for absolutely everything these days- and nail polish is no exception. Our love for nail polish lives all year long, but june 1st is officially recognised as nATIONAL nAIL pOLISH DAY.
The power of painted nails is universal amongst those who appreciate it. Whether your mani mood calls for a simple clear coat, a classic shade of red or long claws covered in intricate designs, these small self-expressions have a lot to say. As the wise-meme once said 'nail polish speaks louder than words!'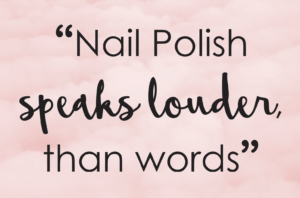 hOW DID THE DAY COME ABOUT?
Okay, so it may have started out as a clever little marketing ploy from nail polish giants- Essie, but this day is the perfect chance to sit back and reflect on just how big the nail polish industry has grown to become.
Originally thought up by Essie guru's, International nail polish day began in mid-may and encouraged nail polish lovers everywhere to share their best manicures with the #nationalnailpolishday hashtag. They were then entered in a prize draw to win some great prizes- jealous!

wHY SHOULD WE CELEBRATE NAIL POLISH?
National Nail Polish Day gives us a reason to treat ourselves to a manicure. Not only that but it gives us a reason to think a little further than our fingernails- toenails need love too!
Often people feel that having a manicure or pedicure isn't a priority in their busy lives. However, we believe there is more to a nail treatment than just glossy nails. Manis and pedis tend to the health and hygiene of your skin, nails and cuticles.
More than that, it means taking time out of your busy schedule for some 'me' time – a chance to put your phone down and just relax.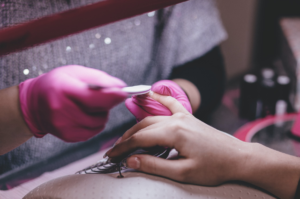 oUR NAIL POLISHES
We pride ourselves on offering 100% vegan nail polishes, after all animal derivatives have no place on your nails. Not only that- but we also make sure each and every one of our polishes is non- toxic and cruelty free.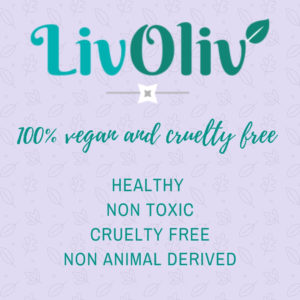 We believe that everyone, no matter your beliefs- benefits from not using harsh chemicals on their nails and skin. We have extended this to include hand creams enriched with essential oils- because no manicure is complete without a great smelling moisturiser!
What colour will you be wearing this National nail polish day? Send your pictures to our social media pages we love to see them! We are on Facebook, Instagram and Twitter.
Liv happily…
The Livoliv team x