Welcome to this month's Blog from the LivOliv Nail Desk….
We hope your year has started off in a brilliant way, Christmas is sadly a distant memory but we're looking forward to the Spring which will be with us very soon.
As it's now the end of January, some people will be well on their way to perfecting new routines and feeling good having stuck to their New Year resolutions, but we know many others may have let new habits slide or be feeling the January blues…. so today we have 5 goals – positive intentions which can easily fit into your current routines, no matter how much normal 'life stuff' tries to get in the way!
1. Self-Care: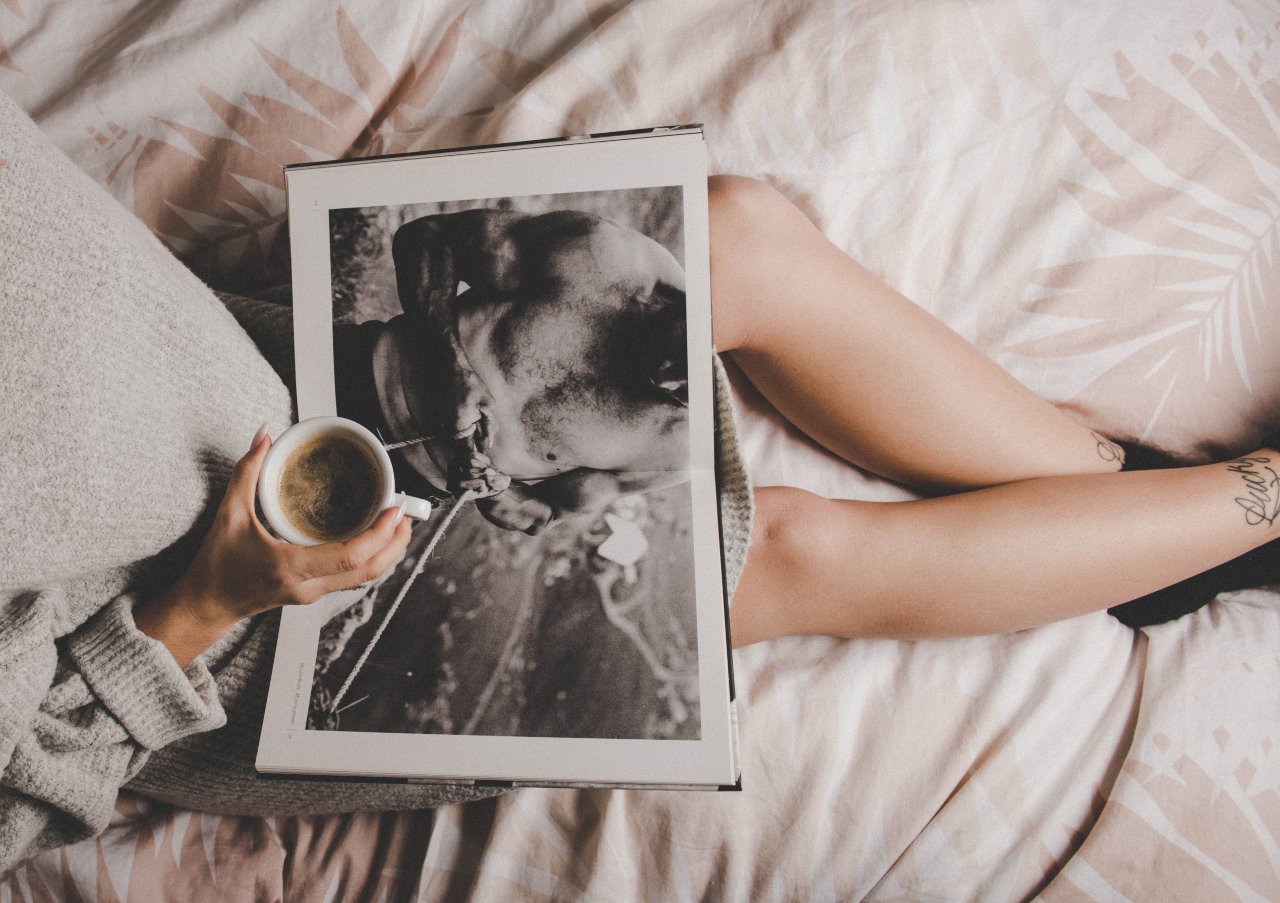 Establish one regular ritual which you really enjoy and commit to looking after yourself by doing this every week.
It doesn't have to take up loads of your time, it might just be something for half an hour like popping on a face mask and having a long bath with a nice oil in it, or going out to a yoga class with a friend, or maybe choosing one evening a week where you switch your phone off, put on some music and read your favourite book – a specific activity or a time and space that's just for you.
Put it in your diary, look forward to it, make it a habit and relish in some time for you to recharge.
2. Up Your Water Intake: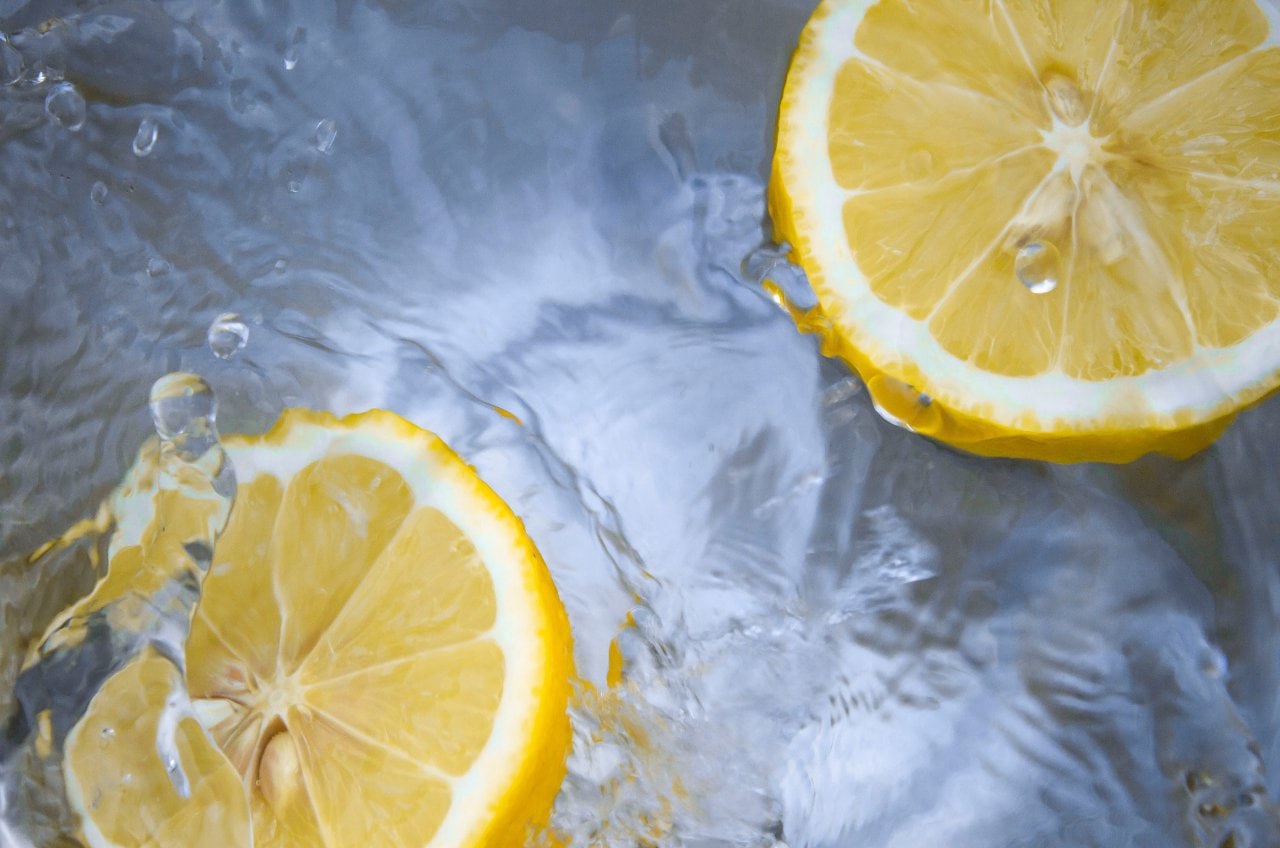 Increasing the amount of water you drink is one of the easiest ways to be healthier.
Not only does it plump up your skin making you look younger, your muscles need it to stay supple so it helps with aches and pains and also, being dehydrated can really affect your general energy levels.
We know it's not easy to drink a lot of cold water in the winter months, but there are things you can do to make it more pleasant to drink and we like to keep a BPA-free bottle or glass mason jar to hand and sip it throughout the day, which makes it feel more manageable to drink a larger amount!
There are so many things you can do to make your water taste great – here's 2 very simple but tasty recipes to flavour it:
Lime and Raspberry: A zesty flavour, great to wake up your taste buds in the morning!
" Cut one lime into quarters and squeeze the juice out of them into your jar.
" Pop the squeezed quarters into the jar as well along with a handful of frozen raspberries.
" Top up your jar with water.
Pineapple Mint: Refreshing and naturally sweet.
" Take one sprig of mint and put the leaves of it into your jar. Give them a good bash with a wooden spoon (similar to muddling with cocktails) to release the flavour.
" Add a handful of fresh pineapple and press that with the spoon also to get some of the juice out.
" Top up your jar with water and a few ice cubes (you might want to leave those out until the weather warms up?!)
3. Plan New Experiences: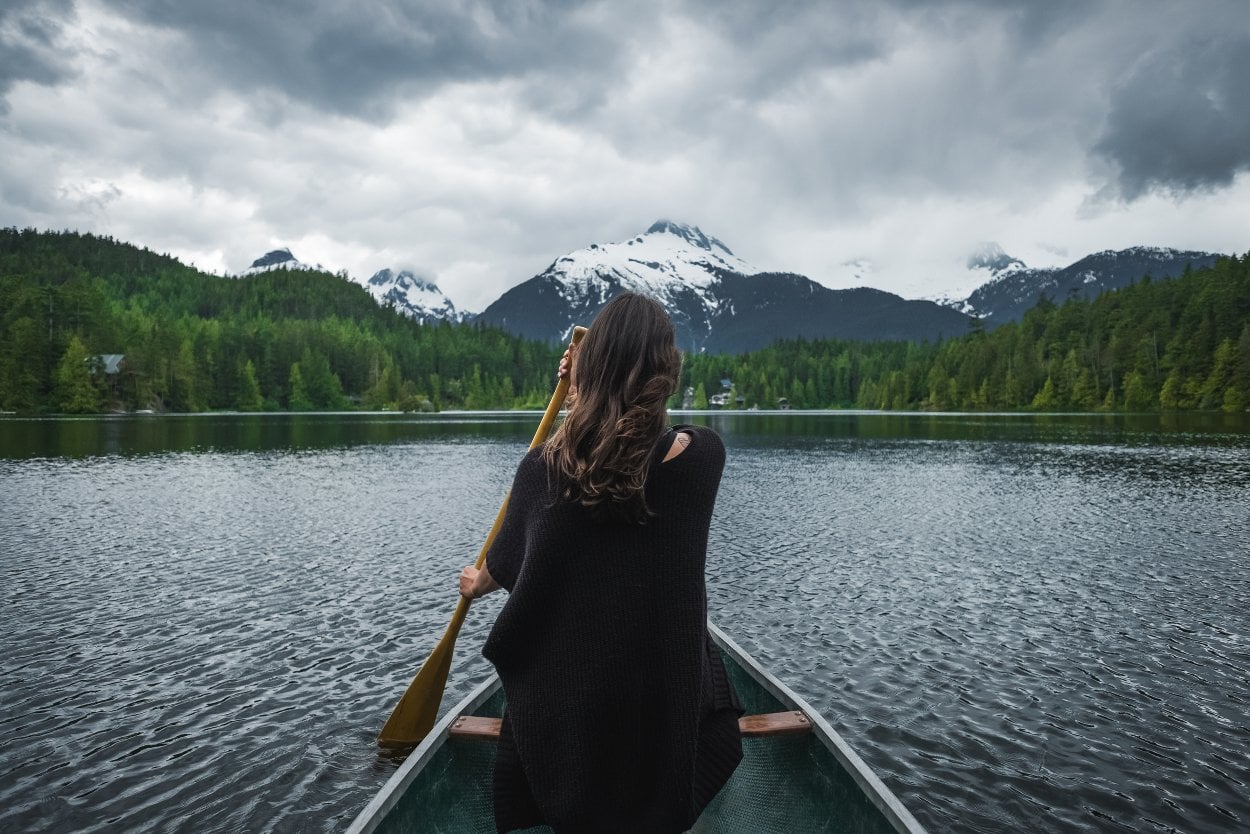 Making a seasonal 'bucket list' is a really fun way of coming up with new ideas and planning times to do new things.
Whether it's taking a solo trip somewhere new or family activities, thinking of some fun things you'd like to do or places you haven't been before to visit is particularly helpful in the winter months – especially as we are all looking ahead to the Spring sunshine (please? Our fingers are crossed!)
Sit down with your family, ask everybody to contribute some ideas and write out your Spring Bucket List – if you have a chalkboard in the kitchen it's a really cute thing to have out on display, but where ever you put your list, commit to trying to doing one of the activities or going to one of the new places each month.
4. Commit to Go Cruelty Free: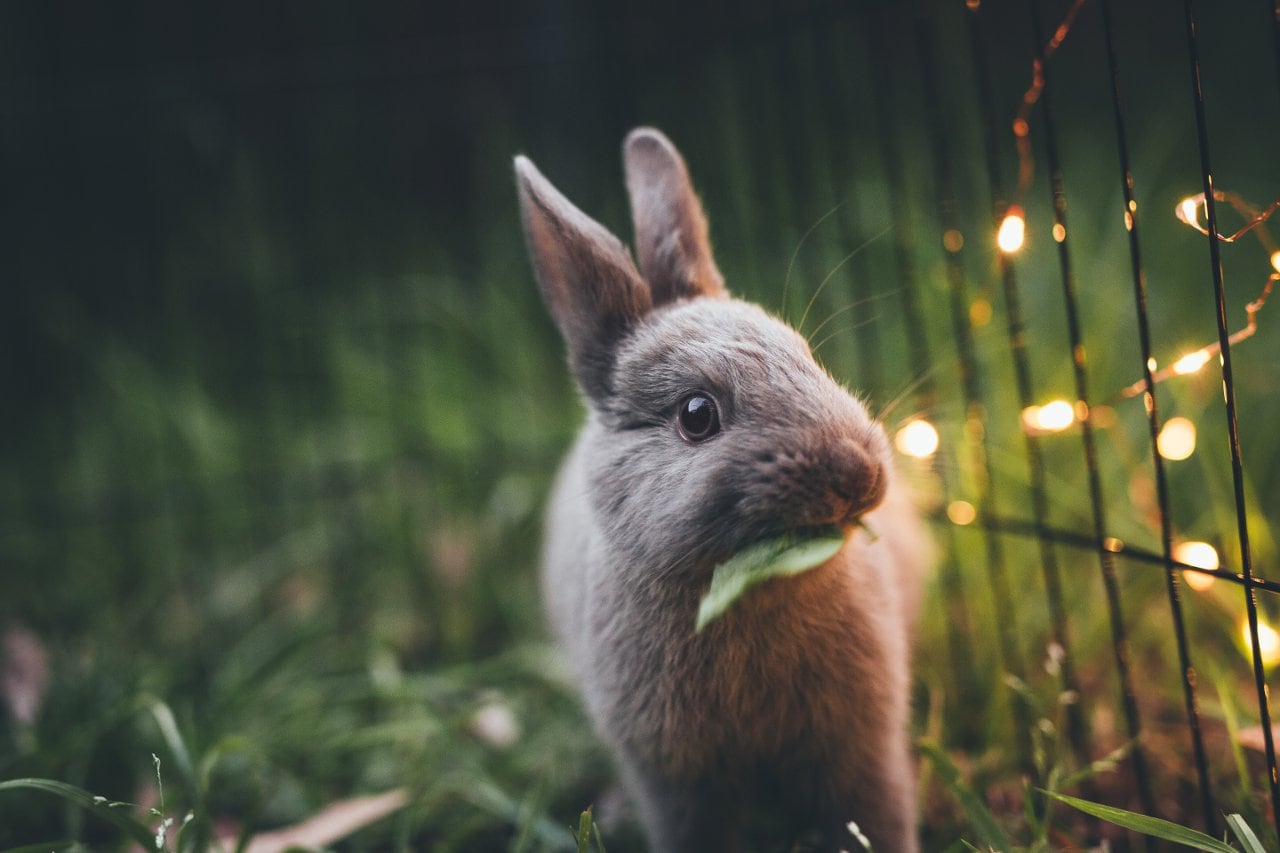 We know it's easy to reach for cosmetics and beauty products or household products without really thinking about the production behind them, but nowadays with the range of things available, it's easier than ever to go cruelty free.
You may well already be cruelty free (hi-five if you are!) but if not, we believe making that specific decision, to draw a line and only buy cruelty free products from now on, shifts something mentally and keeps it at the forefront of your mind, making it easier to follow through in your actions.
This is obviously a subject close to our hearts with our polish being both cruelty free and vegan and if you need some ideas of new brands to try when making conscious choices in the future, you can find a really helpful service by Peta  (http://features.peta.org/cruelty-free-company-search/index.aspx) where you can enter any brand name into their database and they will confirm whether it's cruelty free, plus there's an article of theirs with suggestions for some well-known cruelty free brand products here (https://www.peta.org/living/beauty/these-companies-dont-test-on-animals/).
Also, last month's blog which was our Christmas Gift Guide (https://www.livoliv.com/top-10-vegan-beauty-christmas-gifts/) had links to loads of great cruelty free beauty companies and products too.
5. Journalling / List Organisation: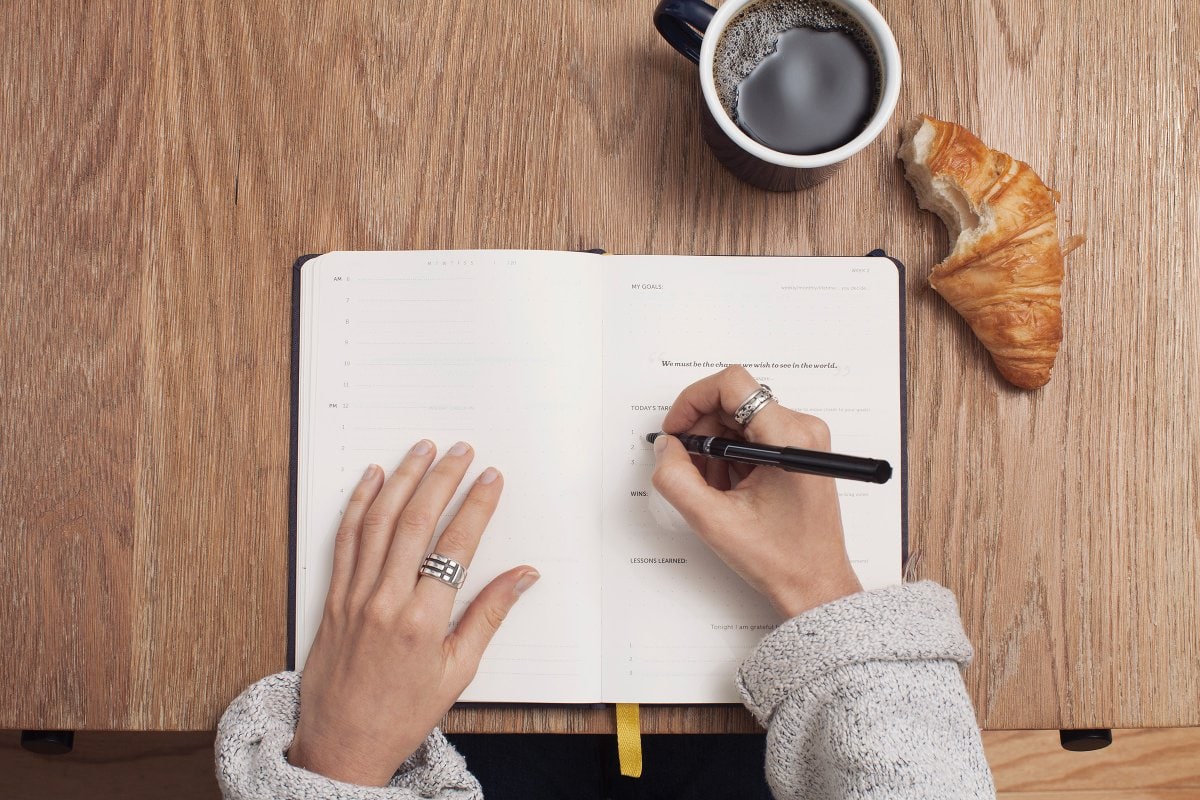 We find that writing lists helps us feel clearer and calmer when life gets busy.  Most of us have work and home to-do lists, but having different lists for different topics breaks this down further, which makes things feel more manageable and also helps us to prioritise.
Bullet journaling is very popular nowadays too, which is a very in-depth way of both organising and tracking your lifestyle and habits – if you fancy having a go or taking it up as a hobby there's a great YouTube video about it here (https://www.youtube.com/watch?v=cigfDmZQVlI) which shows how to set one up for the new year, otherwise for a simpler alternative just grab yourself a nice new notebook and divide it up into sections.
As well as practical to-do lists, you might like to include things such as books you want to read, films you want to watch, places you want to go, jobs for house maintenance this year or perhaps you are planning on revamping a few rooms – you can jot your ideas down there too.  There's all sorts of lists you can put in your notebook, as well as your normal daily/weekly/monthly to-do lists!
You can decorate your book with washi tape or coloured pens if you would like to make it look pretty and if you want to set yourself specific quarterly and monthly goals, allocate pages for those too, then you can revisit them at the end of that time to see how you are getting on.
So those are 5 ideas for intentions and goals you can set for yourself to maintain easily throughout the year – all of which we believe will help you to feel happier and healthier for 2018!
Nail News!
We absolutely loved making our new collections last year and thought it would be fun to look back and see which were your favourite colours of 2017.
Here were the top ten:
1.Shining Armour Top Coat
2. Glass Slipper
3. Strawberry Sundae
4. Ocean Dream
5. Click Your Heels
6. Buddleia
7. Who Done It?
8. Scarlett
9. Black Jack
10. Empower
We have lots of exciting collections planned for this year, the first of which will be with you very soon and that is our rather sexy and full bodied, holographic Rockstar collection!
You may have seen us asking you to help name them on Facebook (https://www.facebook.com/LivOlivLove/) recently where we had loads of great comments with rock music-related suggestions for each of the new shades.
We had a lot of fun doing this with you so thank you if you took part…. and these are the chosen names:
So What! – Shocking pink with beautiful turquoise shifting glitter.
Stardust – Luxurious gold polish with a yellow to gold shifting glitter.
Ride the Lightning – Deep Azure blue with masses of holographic flakes and a blue to violet shifting glitter.
Dark Side of the Moon – Sophisticated gunmetal grey with tiny holographic glitters and tons of holographic flakes.
Purple Haze – Deep, rich purple with a stunning turquoise shifting glitter.
Ruby Tuesday – Super sexy  red with 2 different types of red glitter – perfect for Valentines Day!
If you'd like to see these babies in action, we often post videos to our Instagram, along with loads of swatches (https://www.instagram.com/livoliv_cosmetics/) – why not give us a follow and keep up-to-date with all the latest shades?
[FinalTilesGallery id="14″]
* OTHER NEW PRODUCTS*
Since the end of last year we have been selling a range of beautiful, handmade soaps from Lucy's Soap Kitchen (https://www.lucyssoapkitchen.com/allergyfriendlyskincareireland.html ) which have proven very popular.
If you're escaping for some winter sunshine soon we have a shampoo bar that is perfect for travel along with natural soaps which have delicious scents such as Cinnamon and Orange or Patchouli and Ylang Ylang … you can buy them individually or in a stack of 4 minis. (https://www.livoliv.com/product-category/natural-handmade-soap/)
Nail Care!
Did you know we have a free nail care ebook which you can download here? (https://www.livoliv.com/shop/23-tips-hands-nails-ebook/)
In these colder months, don't forget that using a Cuticle Oil and Hand Cream (https://www.livoliv.com/product-category/hand-cream/) on a regular basis will feed and strengthen your nails as well as keeping your hands soft and moisturised.
And finally…
We're so excited for what this year is going to bring to LivOliv with many great new products and events planned.
As always, if there is a particular colour you would like to see added to our range, or a nail care question you'd like answered, please do get in touch as we always love hearing from you!
We hope you've had a great start to the year and that 2018 means you will Liv…Happily!
The LivOliv Team x